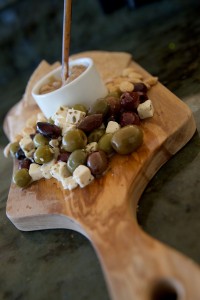 I am a huge fan of snacks.
In fact the entire concept of grazing has been near to me as it allows me to always be putting food in my mouth.
This is what I assembled for the man and myself while we were watching the sunset last night. It's an olive medley with feta, Greek Olive and Garlic Hummus and a whole grain pita.
I may be trying to eat better, but I refuse to be bored with my food.